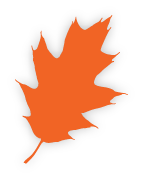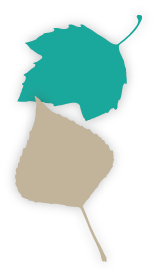 BECOMING AN OWNER
PREMIER HOMESITES AVAILABLE
Home styles available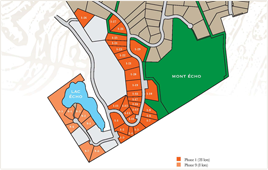 Téléchargez la carte des sites offerts en version PDF
PREMIER HOMESITES AVAILABLE
A model of planning and an anthem to space and light, the Latitude 46 residential concept, developed by the European firm Partners-To Group, draws its inspiration from the Laurentian forest. The layout of the streets follows the natural contours of the land, conforming to the site's topography.

New serviced lots, all set back from the road, respect residents' privacy while the discrete street lighting avoids light pollution. Located close to Mount and Lake Echo as well as Lake Paisible, the Latitude 46 development reflects the latest standards in the field of sustainable development.

Consisting of 9 separate phases, Latitude 46 offers large lots covering an average of 60,000 square feet, for residential occupancy. These are located at the heart of a lush valley in a residential, resort and forest environment with a low housing density.

Phase 1 and phase 9 are currently for sale. It is located at the entrance to the site and consists of 36 lots of 25,000 to 215,000 sq.ft.









- Haut de page